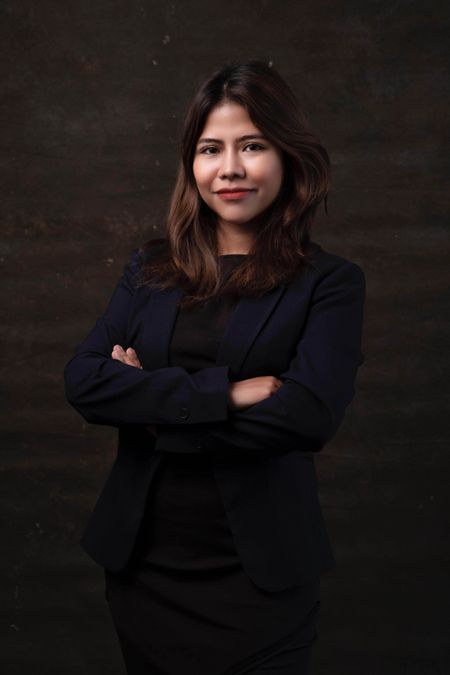 Back to Team
May Pwint Phyu
Regional Manager - Cambodia, Laos & Myanmar (B2C Sales and Marketing, Hospitality and NGO)
May joined MyWorld Careers in 2016 as one of the original team members and brought over years of hotel and tourism experience as a sales expert. This enabled her to handle key categories such as Hospitality and Property Management right off the bat. May was promoted to Senior Recruitment Consultant from a Recruitment Consultant within a year and soon after to a Team Manager focusing on B2C Sales and Marketing gaining the trust and admiration of the organization as well as a strong reputation in the market.
​May handles the large team in the business as a Team Manager for the B2C Sales and Marketing Team and is responsible for developing the team in order to scale and support the growth and aspirations of MyWorld Careers. May has done a lot of successful senior-level placements in her Sales and Marketing area concentrating on consumer goods, food and beverages, pharmaceutical, and insurance at companies such as DKSH, Pizza Hut, Unilever, Beiersdorf, Heineken, Sun Pharmaceutical, Dai-ichi Life, AIA, Manulife, and Prudential to name a few.
​May has an outgoing personality, positive mindset, and never gives up. With this strong mindset and behavior, she regularly the best performer in the company. On top of that, she is a mood maker and one of the reasons why MyWorld has an award winning culture.
​May loves to explore outdoor activities on the weekend and is fond of traveling around the world..
​May says "Realizing I have been in MyWorld for more than 6 years always surprises me. Working with an amazing boss and the most supportive colleagues makes me feel like the time has flown by. The MyWorld team has faced a lot of challenges in the last couple of years but due to our processes, teamwork and a strong commitment to the business, we are still No.1 in the business. As a Business Leader for our Cambodia business, I am extremely confident and can give the commitment that we will provide the best customer service and talented employees to our clients."