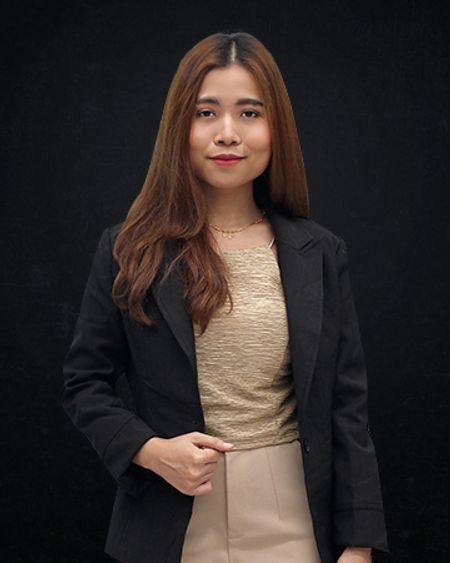 Back to Team
Yamin Aung
Regional Team Manager - Cambodia, Laos & Myanmar (Information Technology)
​Yamin boasts nearly 5 years of senior-level recruitment expertise with MyWorld Careers Myanmar, offering a wealth of experience in navigating the dynamic Asia market. Her specialization lies within the Information Technology Sector, covering Manufacturing, Retail, Telecommunication, IT Solutions, Banking, Insurance, Leasing, Microfinance, and Fintech, showcasing a deep understanding of this diverse industry landscape.
​
She finds her passion in fostering career advancement, guiding professionals toward growth while supporting organizations in sourcing top talent within the IT Sectors in Asia. Her track record speaks volumes, marked by a string of successes in recruiting individuals from Managerial roles to C-suite positions. Her collaborative work with numerous multinational companies in Myanmar, Singapore, Philippines, Laos and Cambodia markets underscores her expertise.
​
Yamin indulges in the pleasures of savoring diverse cuisines, exploring the intricate flavors that culinary experiences offer. Her palate embraces a spectrum of tastes, from exquisite fine dining to discovering hidden gems in local eateries. Fashion captivates her as a form of expression, where she curates styles that reflect her personality. Immersed in the artistry of clothing, she navigates trends with an eye for detail, effortlessly blending sophistication with comfort. Both her love for gastronomy and fashion serve as outlets for her creativity and appreciation of life's finer nuances.
​
Yamin says, "Almost 5 years of my working journey at MyWorld, we have faced so many ups and downs moment but I successfully managed to overcome by getting a hand from my Management team. Now I have witnessed more career swerves than a GPS on a rollercoaster. Passports may expire, but my enthusiasm for finding the perfect match? That's eternal."