MyWorld Careers Celebrated Our 2nd Anniversary in 2023!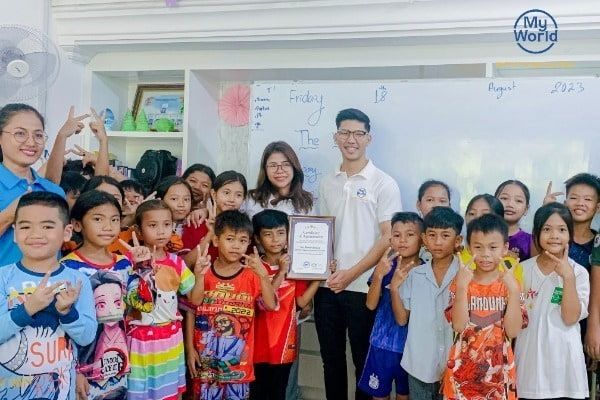 Time flew by, and we're excited to share that our company celebrated its momentous 2nd-year anniversary! As we reflect on this journey, we're reminded of the incredible support we've received from our valued customers and partners. To mark this milestone, we've embarked on a heartwarming endeavor that exemplifies our commitment to making a positive difference.
In celebration of our anniversary, we're excited to have collaborated with Empowering Youth in Cambodia (EYC), a remarkable organization dedicated to enriching lives and uplifting communities. We believe in the power of education, empowerment, and creating opportunities for growth.
None of this would be possible without our cherished customers. Your trust and support have enabled us to contribute to causes like EYC and create a ripple of positive change. Every partnership, every project, and every interaction have collectively led to this meaningful milestone. We're grateful for your unwavering faith in us.
As we celebrate our 2nd year, we invite you to join us in making an impact. Your contribution, no matter the size, has the power to transform lives. Together, let's continue to empower those in need, inspire change, and create a brighter future.